Published on Thu Feb 11th, 2021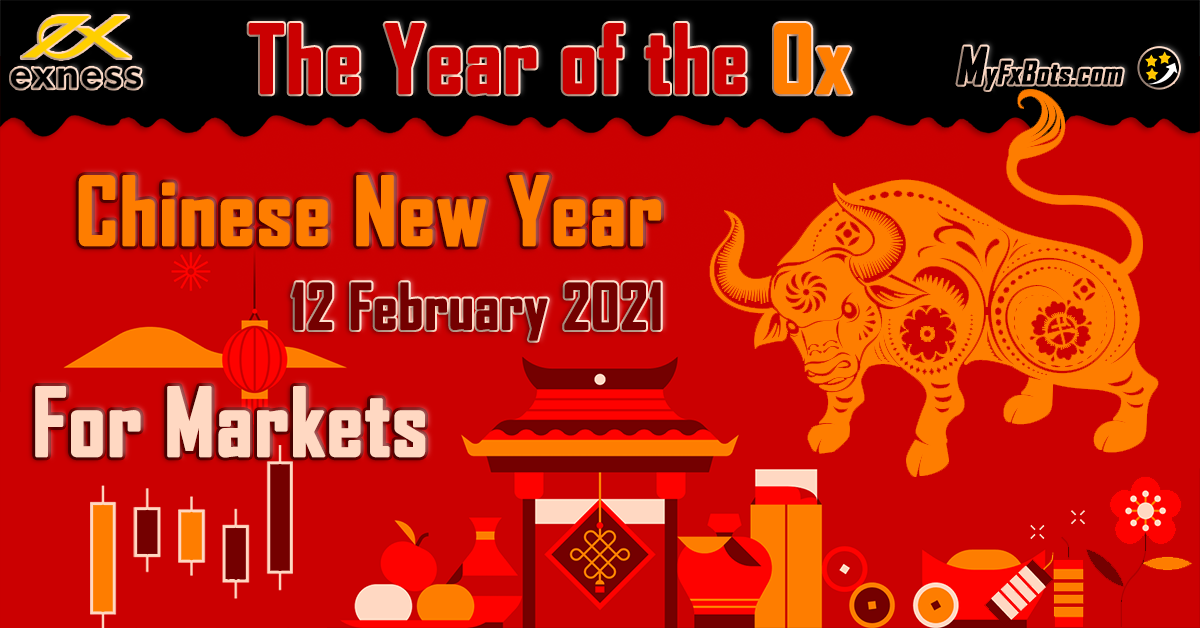 The Chinese zodiac
Also called Sheng Xiao and Shu Xiang is expressed by 12 animal signs in this order: Rat, Ox, Tiger, Rabbit, Dragon, Snake, Horse, Sheep, Monkey, Rooster, Dog, and Pig. Its origin is since the ancient zoolatry forming a history of over 2,000 years, with great importance in the Chinese culture, not only used to represent years in China but those 12 Chinese zodiac animals in a cycle also believed to influence the personalities, career, compatibility, marriage, and fortune of people.
And we guess that it could also influence our trading! Chinese new year and beyond could be important investment opportunities for 2021, broaden the horizons and grow fortunes.
The Year of the Ox, 12 February 2021
Oxen are the hard workers in the background, intelligent and reliable, but never demanding praise. Said the Chineese!
The Ox holds the personality of strength, reliability, fairness, trust, and conscientiousness - all are initiative and epic behaviors that we hope everyone reading this article could acquire this year!
It also brings calm, patience, methodicalness - all are success kees needed by a competent trader too.
China, the largest global commodities manufacturer and consumer closes with a complete standstill during the new year celebration period. This creates significant
Over the new year period, China, the biggest global manufacturer and consumer of commodities close, and the country comes to a complete standstill. This presents scopes for traders who recognize how to capture them.
Market Volatility
Trading Volume
It drops for 2 weeks to hit its low the day before the Chinese New Year, then it starts to rise again.
Liquidity & Volatility
Liquidity will be creeping on the ground with very high volatility, soon the prices are pushed up forming extra opportunities for CFD traders exploiting large price hikes.
Gold
Price Rise
Gold prices are rising significantly in the lead up to the Chinese New Year as they gift each other huge amounts of gold during this holiday. The world's largest gold producer and consumer, it's China.
Price Drop
In March, directly following the New Year, the naturally cyclical gold prices, start to drop influenced by the lower demand.
Other metals
Silver, Platinum & Palladium
Increasing demands for industries, especially in China takes place in the run-up to Chinese New Year, then drop again after the celebrations.
Copper
Other metals are affected by Chinese New Year too and copper futures is an example that falls by as much as 50% the day after the holiday.
Aluminum, Steel & Nickel
These metals are heavily manufactured and consumed in China, their prices often fall around the beginning of the Chinese New Year.
Oil
Slowing Demand
Demands also slow down once the Chinese go on their New Year breaks although it has seen one bright spot in recent years.