Published on Tue May 18th, 2021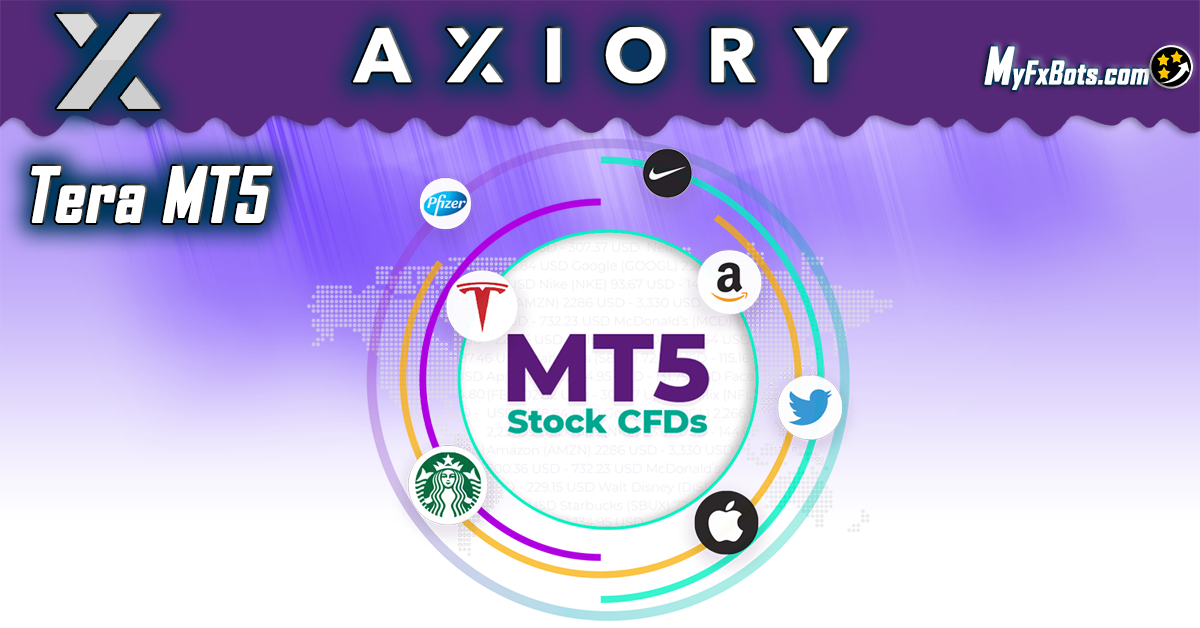 Discover a new chapter of investments with the launch of Axiory's exclusive exchange-listed stocks and ETFs account: MT5 Alpha. Invest in more than 60 ETFs and 100 global stocks including Apple, Netflix, Ford Motors, Pfizer, Google, Amazon, McDonald's, Tesla, Walt Disney, Starbucks, Microsoft, Garmin, Alibaba, eBay, and many more.
Discover the brand new Tera Account on the all-powerful MT5 trading platform. Trade Forex, metals, energies, indices, and stock CFDs with the same excellent conditions you're used to on a new shiny platform.
Spend Less and Get More with Tera
Experience the same trading excellence with the power of MT5
50 USD Min Deposit
0 pip* Spreads
Up to 1:400 Leverage
31 Charting tools
38+ Indicators
24 Geographical objects
150+ Trading Instruments
6 Pending Order Types
Find Out More About Axiory MT5 Tera Account!
If you already have an account with Axiory, then you're already verified and you can start trading on Tera within seconds. You can also transfer funds from your current account to your brand-new Tera account.