Published on Wed Dec 29th, 2021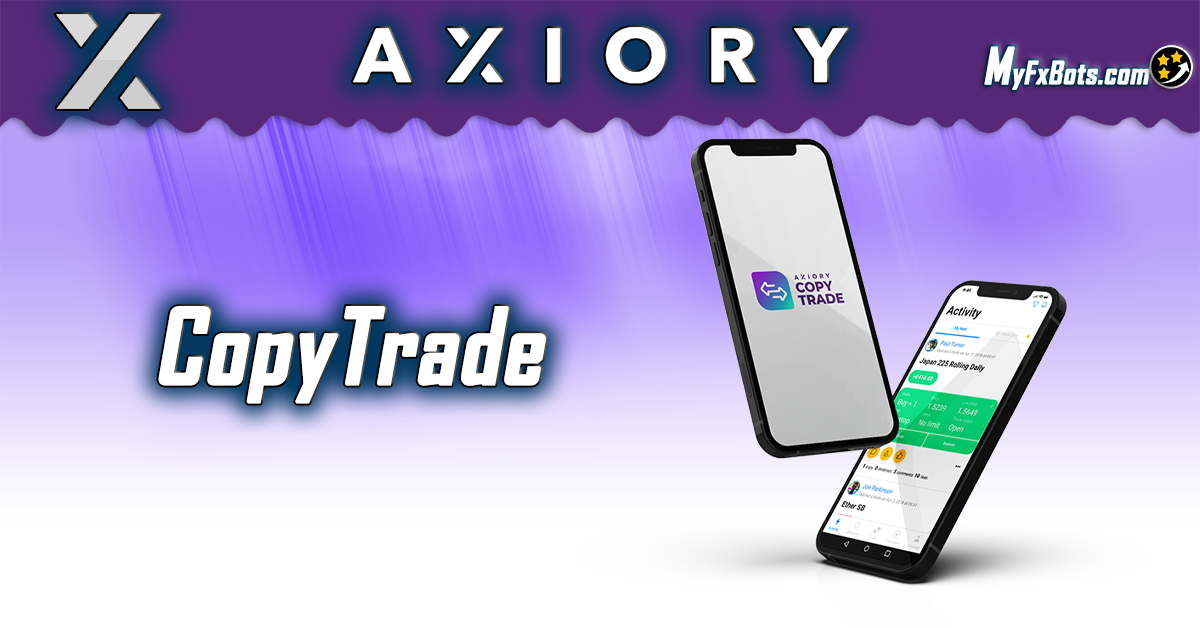 We have exciting news for you, the new Axiory CopyTrade is here. Follow 100s of master traders and mimic their trades in real-time to get their return percentage.
Whether you're a beginner or a professional trader, with Axiory CopyTrade, you can cut through hours of work and research and rely on the master traders. Get their success ratio without wasting your time or changing your lifestyle in the slightest.
Benefit from Others' Success
It takes time and practice to develop successful trading strategies. Axiory CopyTrade's master traders are sharing their knowledge and expertise with you. Gain years' worth of experience by simply copying their proven strategies. Choose the expert traders you want to follow and make their strategies your own.
Here's how it works
Choose Your Trader

Discover top-performing traders by browsing profiles, stats, win ratios, risk scores, and more.

Set Your Amount

Decide how much money you want to copy trade with. You can easily deposit and withdraw.

Click 'Copy'

Tap on the trading expert you want to follow. Now when they place a trade, so do you!
Choose Your Assets

Choose from 150+ assets and trade Forex, gold, oil, CFD indices, and CFD stocks.

Get Your Facts Straight

All performance data is shared openly with everyone, and you'll never find hidden fees.

Interact With Traders

Interact with fellow traders and investors. Ask and share. It's the fastest way to learn.

You're Safe and Secure

The Axiory CopyTrading App platform is regulated by the Financial Conduct Authority (FCA), UK.
Become a Master Trade
Become a master trader and create a bigger following through the app. You can use your recorded success ratio from the app and share it on social media, your website, or through email.
Best Social Trading Platform
Axiory just received the Best Social Trading Platform 2021, Africa award from the Global Banking & Finance Awards. It's an honor to be listed among Africa's strongest financial contenders.