Published on Tue Jul 6th, 2021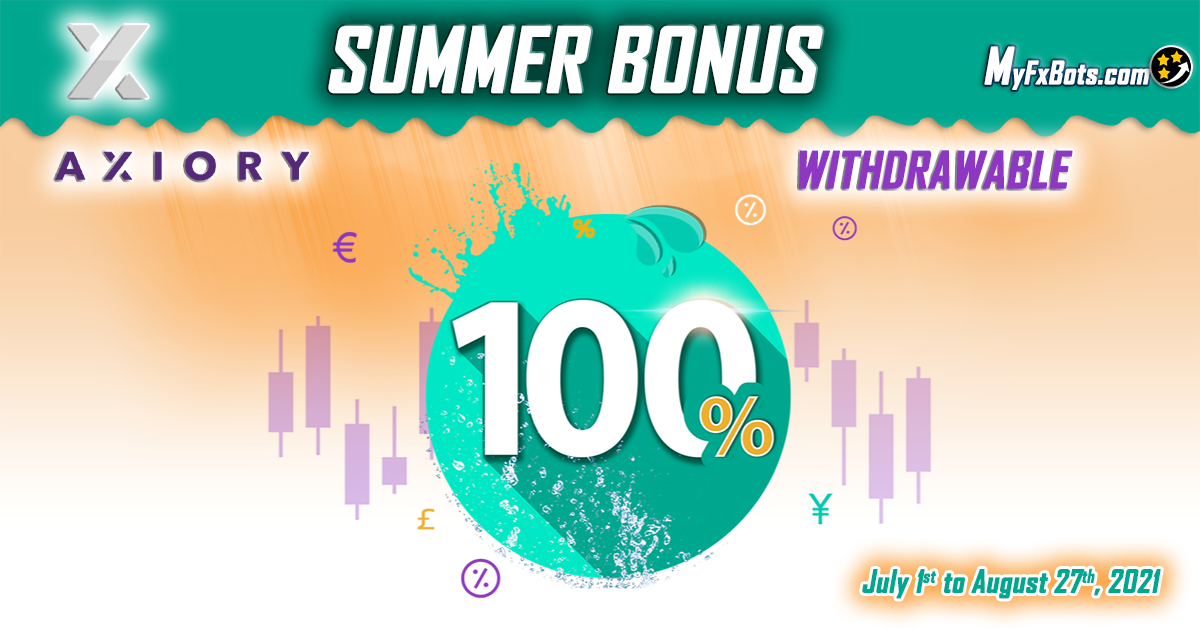 This summer just got 100 times better. Turn heads with this awesome offer. Yes, you read that right, it's 100% and it's withdrawable. Double your trading power with this limited-time offer and withdraw the bonus once you've met certain conditions. This promotion just made your summer 100 times better.
The offer is valid between July 1st and August 27th, 2021.
How does the 100% bonus work?
When you make your deposits, Axiory adds the same amount in trading credit - up to 2,000 USD in trading credit.
Once you've fulfilled certain trading criteria, as seen in the T&Cs you can convert the trading credit into your trading balance.
You can convert up to 1,000 USD of your trading credit into your trading balance and use it to trade on your Axiory account or withdraw it.
You can get the bonus when you deposit into a live trading account. For example, if you deposit 1,000 USD, Axiory will give you a credit of 1,000 USD. When you fulfill certain conditions, the credit can be converted and withdrawn. You can make multiple deposits. The combined total of all credit granted in this Promotion cannot exceed 2,000 USD, and the maximum withdrawable credit cannot exceed 1,000 USD, subject to these Terms. You can read the full terms and conditions at the official Axiory website.